Here's how it is with my feet: I hate having them tickled. I really don't like having needles stuck in them – whether it's for acupuncture or for kink. Like many people, I find that having them rubbed is blissful. And I happen to love a solid s&m whip now and again. Having them whipped, smacked, flogged and cropped – especially if it's heavy, thuddy and hard – is about the best damned thing ever.
I bloody love it. I love it so much that I'll even go with stingy, scratchy, whippy and bitey sensations (less awesome on my feet than on other places) because it all feels so totally amazing to me!
Bastinado is one of my favourite kinky things and I've had many partners (and a few friends) do it over the years. Some have done so with the aim of making it hurt. Some do so with the aim of making me happy.
But, frankly, even when it hurts it makes me happy. I think that this is because of the way sensations from the soles of my feet emanate up through the rest of my body: it makes me tense up and then release, and given how tightly I tend to hold myself, it's a good way for my masochist self to actually let go.
My feet have been smacked with a great variety of implements. There's been crops and floggers of course, but the best have been the pervertables: rulers, rolling pins, old police bayonets and rubber mallets.
Finding the right balance between light enough to be swung in the hand but heavy enough to thump into the foot is an ongoing journey – one that keeps me visiting antique stores and kitchen shops alike.
[the_ad_group id="37″]
I've Been Naughty, Please Get The S&M Whip
It really depends on the day (and who's doing the beating – I don't always get a say). My heels are always a good place to start, and can take a lot of heavy hits.
My arches need to be treated with more care, particularly in the shallow, but on the outside edge of the arch – which is a good spot for biting – I can take as much as the heel.
The ball of my foot, which along with my heel takes my weight all day, relishes solid strikes, but it's a place where a narrower implement is useful (something too wide can take out the toes as well).
The toes themselves I find a great place to beat, but they need to be done comparatively gently. I prefer that only the back of the toe is hit, never the top – that can drive it down into the foot and hurt in a bad way.
As for the top of my feet, I find that beating can be done there but only with extreme care – there are many bones in the feet and they're a lot more vulnerable from the topside. I generally leave the top of my feet for massage instead.
If you see me at a kink party there's a fair chance you'll see me getting my feet beaten. Grinning my arse off, floating, and very happy indeed.
Yes, my favorite instrument is an s&m whip and you'll find the below are a delight to own.
1. Suede is gentle on the skin – Long tail suede flogger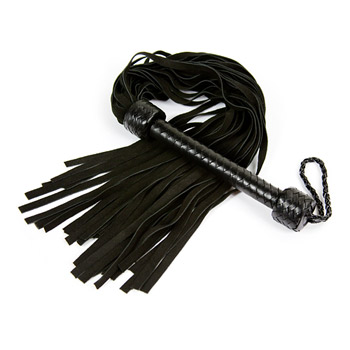 ---
2. Washable floggers are ideal for beginners. Just incase of an accident…erm!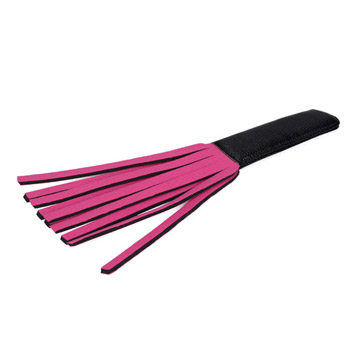 ---
3. A dual head s&m whip is great for discipline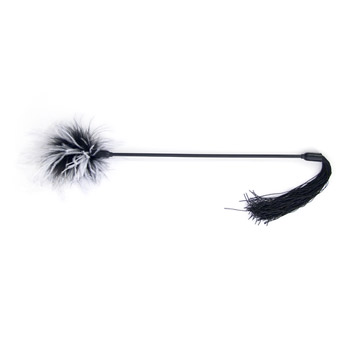 ---
4. Jeweled whips are fancy and will suit your glam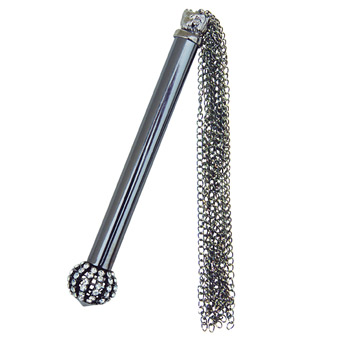 ---
5. Mini floggers are perfect for on-the-go BDSM toolboxes